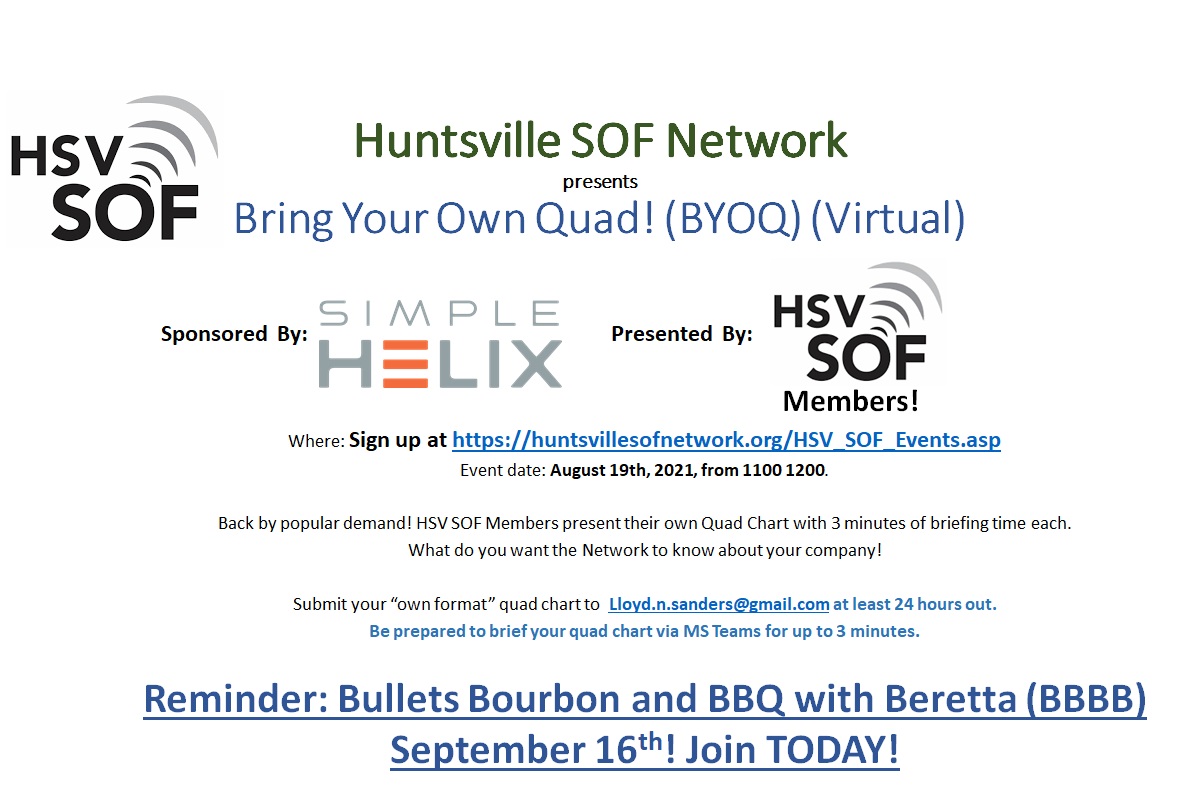 Thursday, August 19, 2021
Open To Public
BYOQ! (Bring Your Own Quadchart)
BYOQ is Speed Dating for companies! Send us your quad chart and spend 3 minutes in front of the HSV SOF Network on your topics of interest. Corporate capabilities, growth path, opportunities... whatever you want! Get out in front and meet your fellow HSV SOF Members virtually. Best of all, its FREE!
Register now and email your quad to lloyd.n.sanders@gmail.com.
---
© HSVSOF 2021 - All rights reserved.
Powered by RedSix Interactive